What we do
In today's world, the alternative asset management industry is faced with growing scrutiny over its operational proficiency, rising competition and more legal, regulatory and compliance costs.
We provide affordable cloud-based trading, portfolio and risk management and back-office platforms for fund managers and investors. Our state-of-the-art technology solutions are tailored to our clients' needs and can help them effectively manage their investments.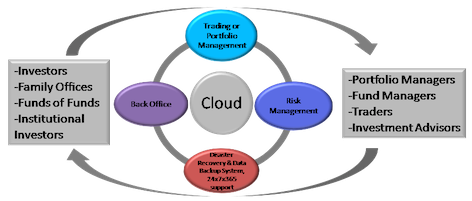 Our Missions
Integrated Technology Solutions with Commitment to Security

To provide a secure, highly resilient, and state-of-the-art trading technology with high mobility, intuitive interface, connectivity to multiple data vendors, prime brokers, and execution venues, a 24x7x365 monitoring system and technical support, data backup systems, and sufficient redundancy in the infrastructure.

Continuous Improvement

To continuously improve our technology and test our systems. We also aim to eliminate any possible human trading errors and software glitches, and provide system control and monitoring that will alert managers and investors when they are close to violating their predetermined risk profiles.

Global Technology Platform for Asset Management Industry

To provide a global integrated trading and risk management technology platform that covers all tradable asset types.
What we are about
Our technology platform integrates many-to-many relationships among fund managers and investors and helps reduce the software development costs, overhead costs and operational costs for both sides. Incubator selects and helps emerging managers in materializing their trading ideas, creating their track records as well as introducing managers to investors.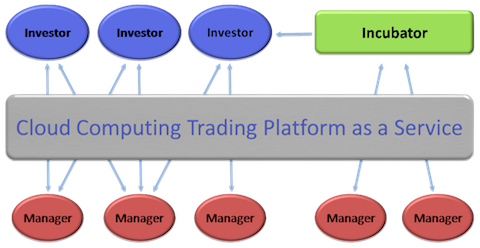 Who we are
We know the business and what is important for fund managers and investors. We are Wall Street veterans with many years of experience in building a hedge fund infrastructure from the ground up, running a successful asset management company, managing a trading department at what was the world's largest mutual fund company, and founding a profitable broker-dealer company.
Kevin Ershov, Chief Executive Officer
Click for full bio
Leslie Seff, Chief Operating Officer and Chief Compliance Officer
Click for full bio
Dmitry Domrachev, Chief Technology Officer
Click for full bio